Is a Highway Department permitted to put up a "No parking on pavement" sign without a sidewalk district?
Yes, you should be able to place a No Parking sign. However, if the that if the parking restriction is on a state highway, NYSDOT is the only entity that can create and post a parking restriction. Section 2B.46 Parking, Standing, and Stopping Signs (R7 and R8 Series) (and subsequent sections) of the MUTCD covers parking restriction signs.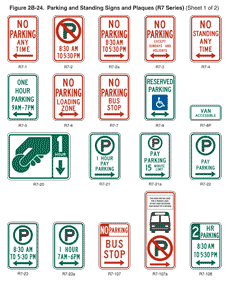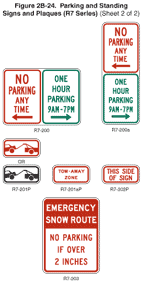 Due to the need to follow the Vehicle and Traffic Law, the NYS Supplement needs to be reviewed carefully. Here is a link to our MUTCD page which outlines what are the various components of the MUTCD and how to obtain copies.
The sign you would need to use is likely the "No Parking Any Time" (R7-1), but there are plenty of options. For Town highways, it is the Town Board that needs to pass a local law or resolution for regulatory signs. Look at the Red Book starting on page 119.